Tag: Accesspoint , Ubiquiti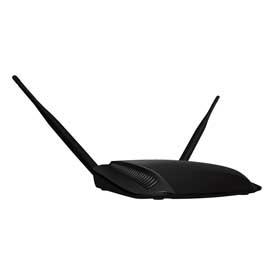 Ubiquiti
PowerAPN
PowerAP N
Ultra Long-Range Wifi Router
Indoor Ultra Long Range 802.11n 300Mbps Wifi AP
Introducing PowerAP N, an indoor ultra-long range 802.11n WiFi Access point capable of connecting 100+ meters away at 300+ Mbps speeds.
PowerAP N features 5 X 10/100 BASE-TX (Cat 5, RJ-45) Ethernet Ports and two external antenna connectors (dual omni antennas included).
Advanced Software Support
PowerAP N utilizes version 5 of Ubiquiti's AirOS builds upon the market leading intuitive user-interface loaded with advanced wireless configurations and routing functionality.
• Capable of connecting 100+ meters away at 300+ Mbps speeds†
• SOHO Router, Router, and Bridge Network modes
• Station, Station WDS, Access Point, and Access Point WDS Wireless modes
• Channel Shifting allows you to use private wireless channels between Ubiquiti devices
• Supported by a Linux SDK
| | |
| --- | --- |
| Dimensions  | 142 x 160 x 33 mm |
| Weight | 278 g |
| Ports | 5 10/100 Ethernet Ports  1 Power Port |
| Buttons | 1 Reset Button |
| LEDs | 4 LAN , 1 Internet,  1 WLAN (Wireless LAN) 1 Power |
| Wireless Security | WEP, WPA, and WPA2 |
| Bands | 2.4 GHz |
| Antennas | 2 External Dual Omni |
| Tx Power | Up to 1000mw |
| Antenna Gain | 6 dBi |
| Power | 12V, 1A |
| Operating Temperature | -10 to 50° C |
| Storage Temperature | -40C to 70° C |
| Certifications | CE, FCC, IC, Wi-Fi CERTIFIED™ b/g/n |
[BACK]

Tag: Accesspoint , Ubiquiti